Baby Feet Necklace with birthstone Name Gold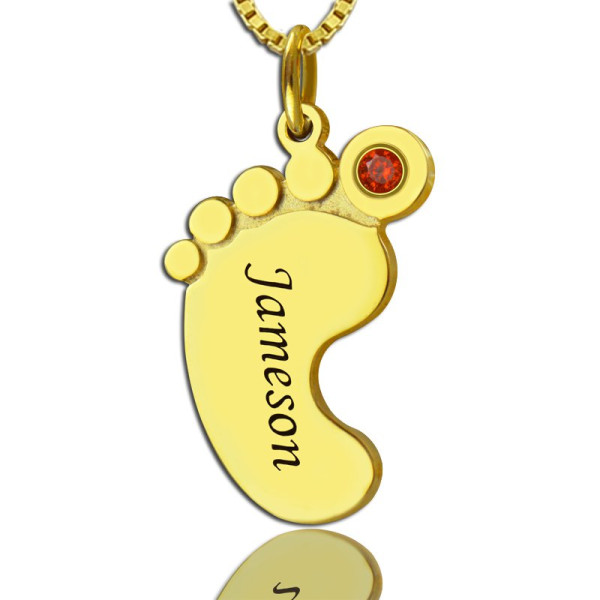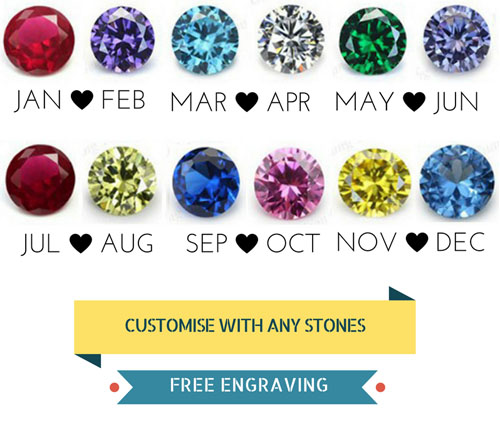 Style: Name Necklace/Love Necklace Pendant Size: 1.5cm*2.2cm(0.6"x0.88") Hook: Single Hook Chain type: Cable Chain Material: Gold Style: Name Necklace/Love Necklace Pendant Size: 1.5cm*2.2cm(0.6"x0.88") Hook: Single Hook Chain type: Cable Chain Material: Gold personalised mom jewelry - It's a gift from the heart, your heart that they will keep close to their own heart, every day. And every time they put it on, they will remember that you took the time to create such a meaningful gift to commemorate their new little one. Our personalised mom jewelry baby feet name necklace with birthstone gold is set with baby's synthetic birthstone, custom inscribed with baby's name and birthday the on sweet tiny footprints necklace.
One of the Best Gifts to Give is Baby Feet Necklace!
Are you a mother who just had a baby or a whole family celebrating san important holiday? Sharing gifts with your loved ones is very important and one of the best gifts you can give is a baby feet necklace. Designed to look like baby feet, these necklaces are priceless! They sometimes are even the real footprint of your baby!
Who the necklace is perfect for
You can give these to mothers, fathers who do not mind carrying pendants around in their wallets or the children themselves. These pendants are beautiful and show a sense of loyalty and common value for family. The design captures the essence of parenthood and can make the perfect gift for Mother's Day. They can also be for people beyond the family setting and just be a cure gift to one's friends, girlfriends or even a special treat for one's self. Jewelry has always made an effective gift and this is definitely proof of that!
How they are designed
Mostly, hand designed and crafted, creative people all over the world have learned to make these deigns from original baby footprints. They usually get the prints and reduce the size on a computer then print out and inscribe on the necessary piece of jewelry. They can also be made from random baby foot prints. They are designed to look like footprints and can sometimes be the entire pendant shaped to look like the feet in question, or like every other piece of jewelry, several shapes and sizes can be cut out to create a variety. Then the footprints are now inscribed on them. Whichever way they are designed, whether as whole pendant or inscriptions on other shaped pendants, they can also carry inscribed words alongside the design.
Inscriptions
Selecting the right inscriptions for your baby feet necklace is dependent on the purpose of such a necklace. If it is to celebrate the birth of a child, then a lot of people inscribe the name on one foot and the dates on the other. This is a wonderful way to celebrate that special day. It could also be inscriptions that are declarations of love, affection or devotedness. The trick to inscribing on your chosen necklace is to ensure that the inscriptions are clearly written out and are not muddled or too tiny to read. This would ensure the usefulness of the necklace design.
Deciding on the perfect necklace
Baby feet necklaces are very common to find and are such can be easy to make a mistake when deciding on these necklaces. These pieces of jewelry are very important and as such, one ought to be careful when picking out one to buy. It is important to select one made from original gold or Gold pieces so as to not facilitate a skin reaction, especially if you are buying it for your new born baby or a kid.
When deciding on what jewelry to buy, inspect the quality and product type, the reviews and opinions of others who have already gotten the jewelry before. Make certain, you are investing your money in the right designer of the necklace. When the right pieces are gotten, this can make for a very wonderful gift and will definitely make you a proud gift-er!
Green gems like jade and emeralds represent growth and vitality, which makes them ideal gifts for expectant mothers, newlyweds, or perhaps friends who are especially active in eco-friendly lifestyles and initiatives.